Alsaflam can meet your needs and your situation, whether you are industrial or a manufacturer.
With its strong experience in an industrial sector increasingly focused on advanced technologies and complex processes, Alsaflam is here for the planning and implementation of your projects:
Electrical cabinet integration and wiring
Wiring diagrams
Control-command
Data acquisition
Supervision
Process automation and safety
Test bench
To handle all this, Alsaflam makes full use of its know-how and efficiency to offer you a turnkey solution.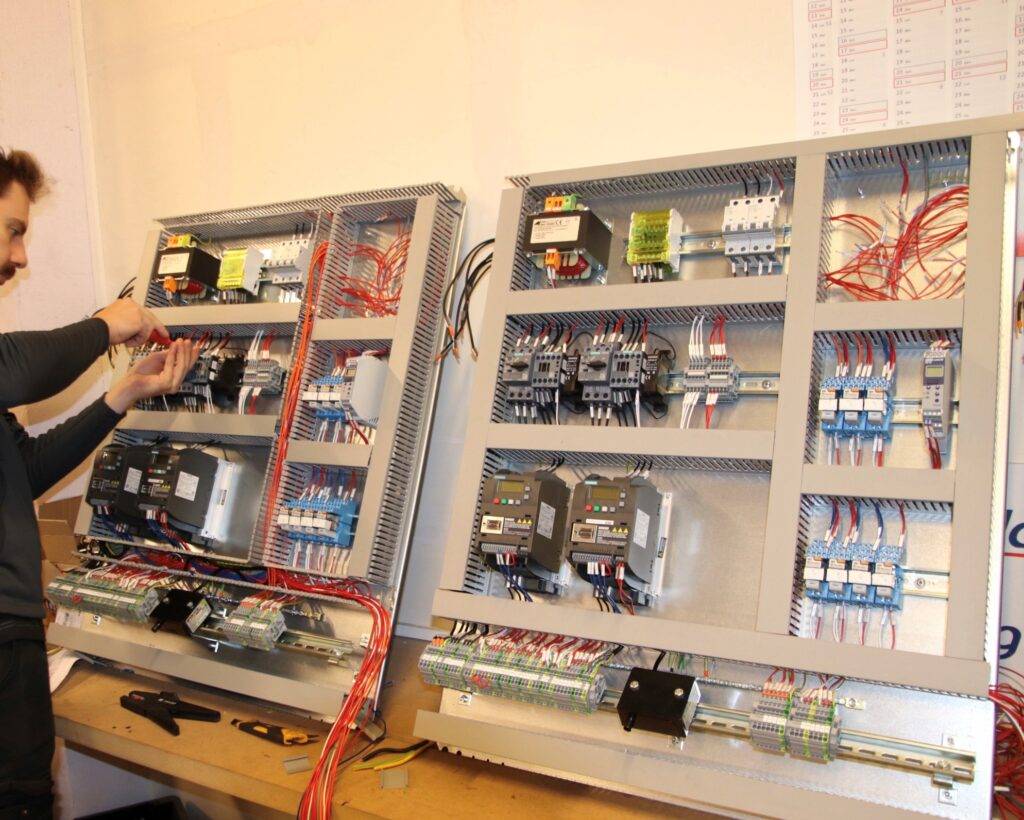 Do you have a question or a project? Get in contact with us via our contact form.